Descripción del producto
Product Description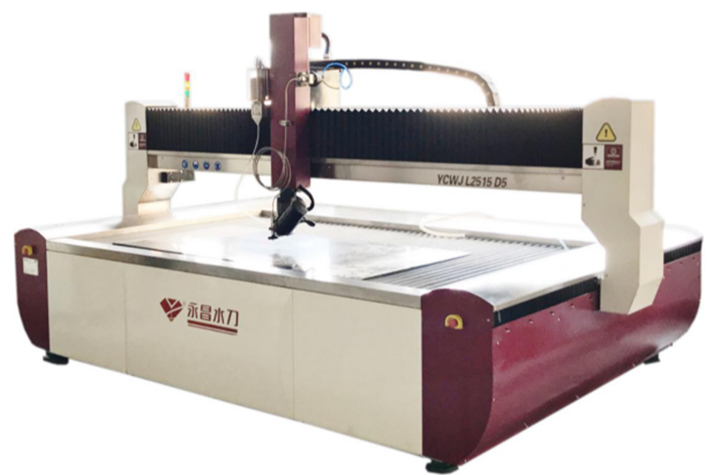 Dynamic 5axis water jet cutting machine
In the stone cutting industry,this product can create perfect stone medallions in a single operation.
When applied in the metalworking industry,it can perform vertical cutting,and also enable taper compensation by adjusting angles,thus making a finished edge completely vertical.
If you want a tool for both stone medallion and metal fabrication applications,this water jet cutter will be your best choice.
Technical Parameter
CNC Water Jet Cutting Machine P

arameter

(L=Gantry type)




Parameters

Unit




YCWJ-L1010




YCWJ-L2015




YCWJ-L3015




YCWJ-L3020




YCWJ-L2060




Efficient Cutting Area




mm




1000×1000




2000×1500




3000×1500




3000×2000




2000×6000




Axis Travel




X

mm




1000




2000




3000




3000




2000




Y

mm




1000




1500




1500




2000




6000




Z

mm




150-180




150-180




150-180




150-180




150-180




X axis and Y axis adopt HIWIN or I+F ball screw and guideway;The servo motor to drive we adopt

Cutting Accuracy




mm




±0.1




Positioning Accuracy




mm




±0.2




X,Y Dry-run Speed




m/min




0-15 (if need 30m/min speed,we can do as request )




Cutting Speed




m/min




as to detail material and thickness



Water Jet Platform

How is our YC waterjet cutting platform made?First step is heating treatment which achieve stress relieving,second step is Sand-blasting which is made on the water jet cutting table to remove the oxidation layer.Then the surface of abrasive water jet cutting table will be cleaner with higher roughness, enhancing the adhesiveness of painting on the platform of high pressure water jet machine.
Cutting Head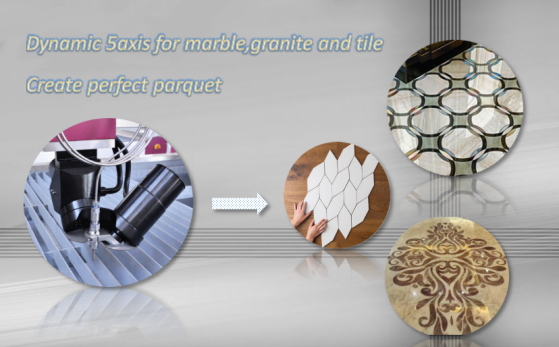 This Dynamic 5 axis water jet cutting machine is specially used to cut marble and granite, it can compensate ±10° cutting angle. It is one kind of bevel cutting machine.
Due to the water jet cutting is a flexible cutting, therefore,there will be a certain degree of inclination on the product cross section after cutting by the traditional 3 axis water jet cutting.In order to ensure the accuracy of vertical cutting section, it must reduce the cutting speed. However, our 5 axis water jet cutting machine can ensure the accuracy of vertical cutting section by compensating the cutting angle, without reducing the cutting speed. So that it can be used for cutting parquet stone, the parquet flooring does not need to be polished again, which can save time and labor.
Dynamic 5 axis cutting head X、Y、Z axis for transmission A,B axis for compensation 0°-±10°
Water Jet High Pressure Pump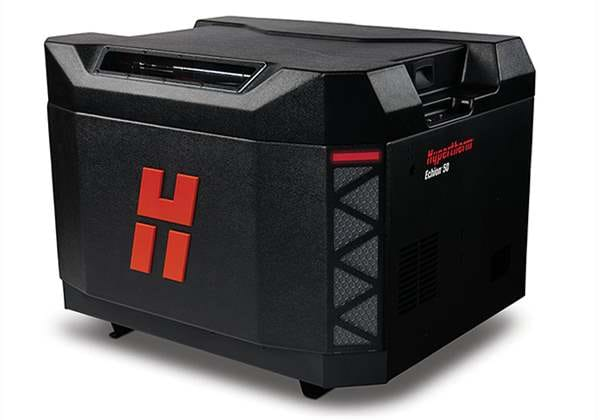 The whole waterjet pump is made in USA-Hypertherm Waterjet.

Available in three power levels, Echion™ 15, 30, and 50 Waterjet Pumps deliver consistent cut quality at optimum cutting speeds and a design that simplifies service so maintenance is faster, easier, and less expensive. At the same time, Echion pumps include features like fully integrated cooling for a smaller footprint that enables easy integration into small spaces.
REQUEST INFORMATION
Water Jet CNC Controller & Software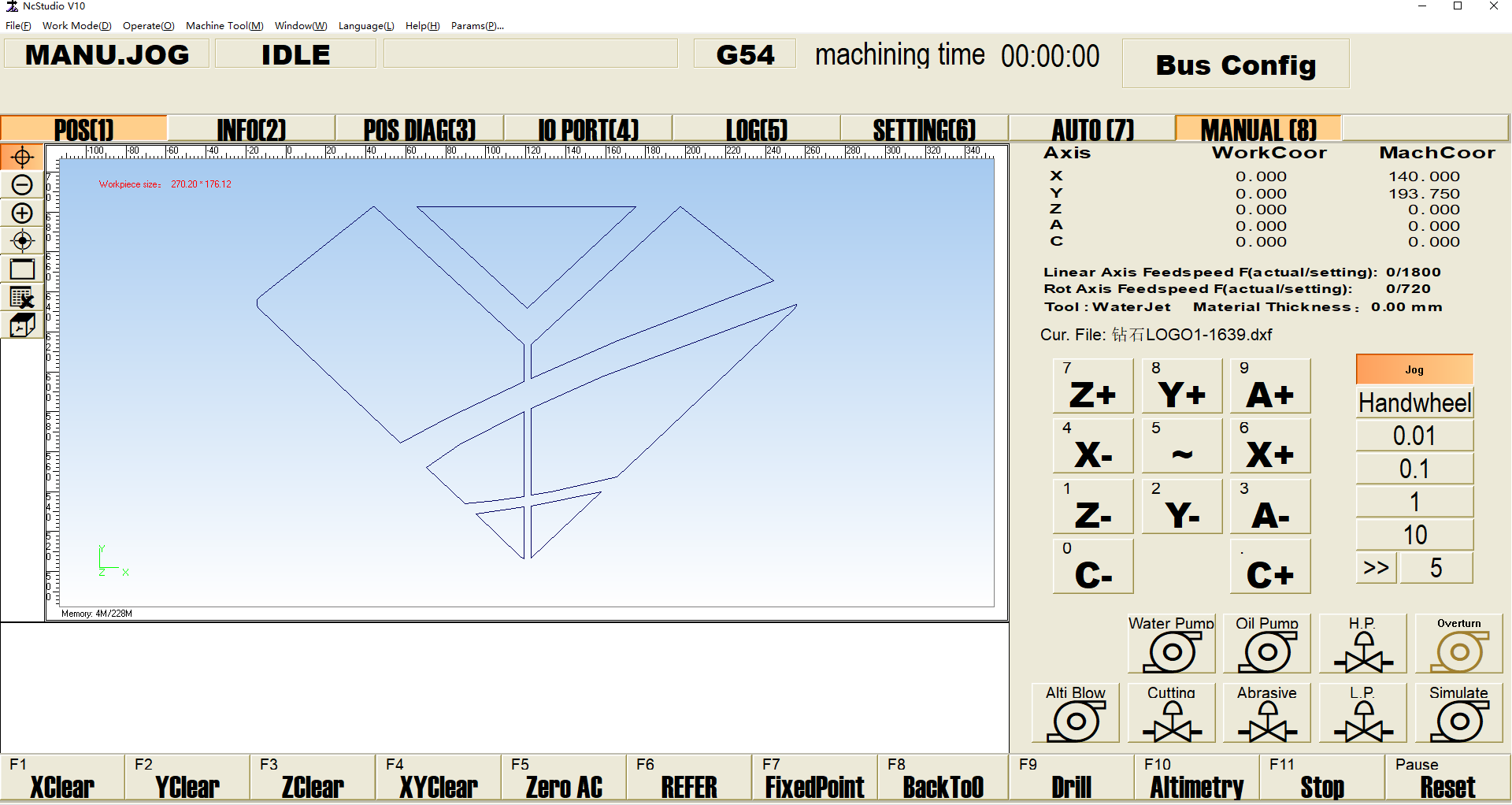 NcStudio is a fast, user friendly, easy to learn waterjet controller software. Its advanced capabilities allow you to reliably waterjet cut quality parts efficiently.
With PM95A control card(WEIHONG) and high performance industrial computer(ADVANTECH).
REQUEST INFORMATION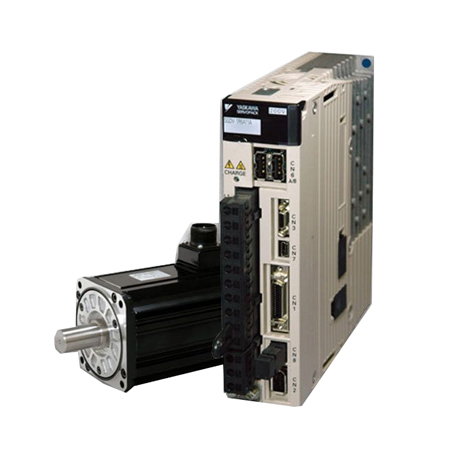 YASKAWA SERVO DRIVER & MOTOR-Σ7
The increased power demands of large automation components utilize the robust performance of SGM7G.
These servo motors are built with a compact footprint, yet provide a higher torque while maintaining an inertia rating well within the medium range.
REQUEST INFORMATION




Auto abrasive delivery system & Cooling system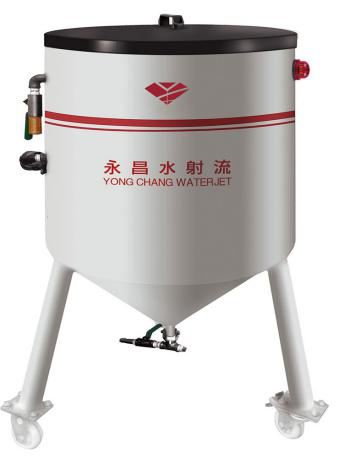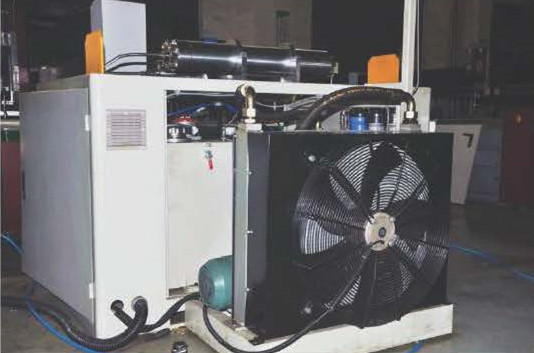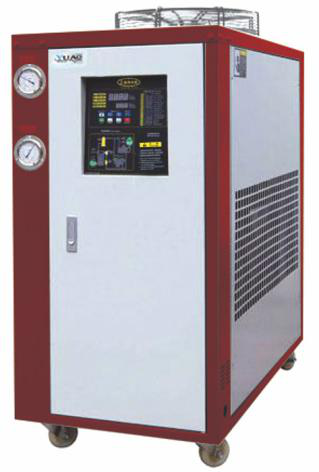 Abrasive delivery system Air cooler Water chiller(optional)
Optional Accessories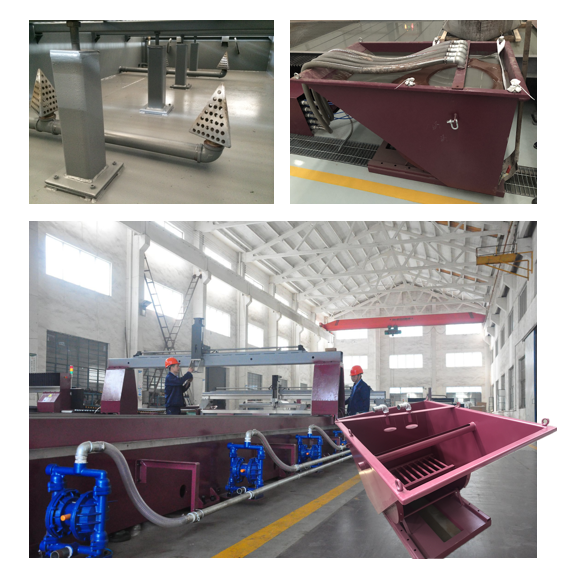 Auto sludge removal system
Remove the abrasive from the tank automatically, separate the abrasive and water.
Reduce the labor force,improve work efficiency.The absorption pump sucks up the mixture of sand and water from the tank into a collection box when it works.There are plastic woven filter bags in the collection box,water is recycled to the machine tank, sand and the mixturefrom cutting are collected into filter bags Inside. So as to achieve the purpose of automatic collection to make it easy to clean.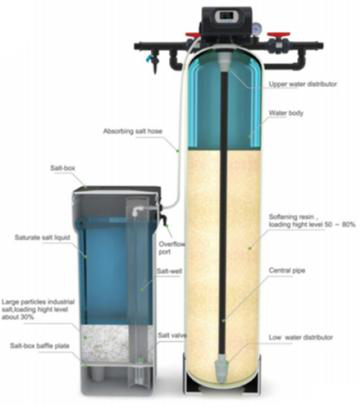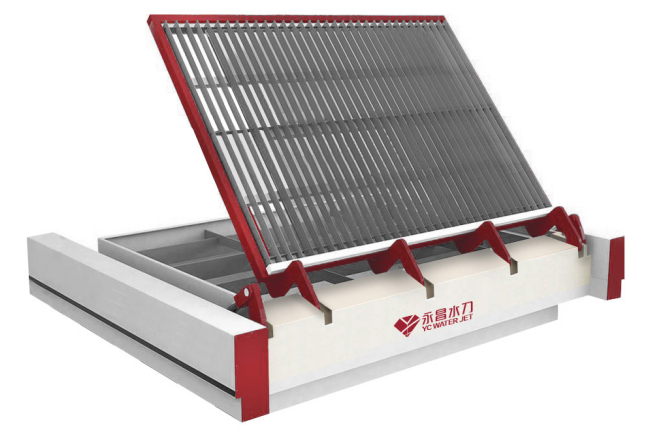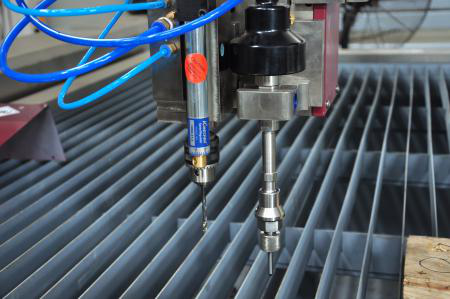 water Soften System Hydraulic Loading System Cutting head with Drilling
Related Products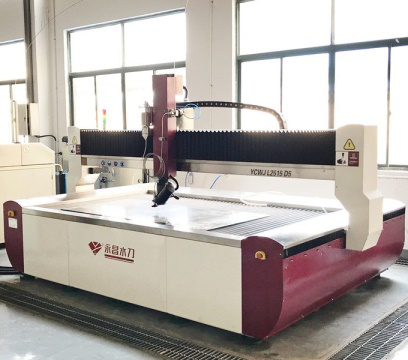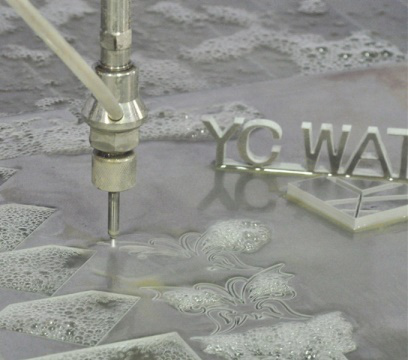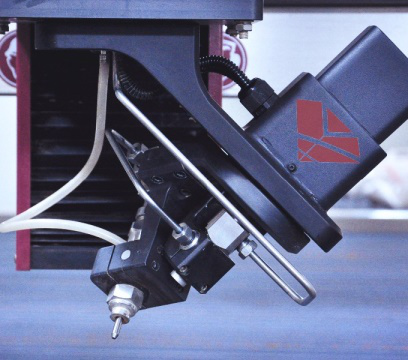 Dynamic 5axis Waterjet Machine 3 axis Waterjet Cutting Machine Max5 axis Water Jet Cutting Machine
(Bevel Cutting 0-±10°) (Bevel Cutting 0-±45°)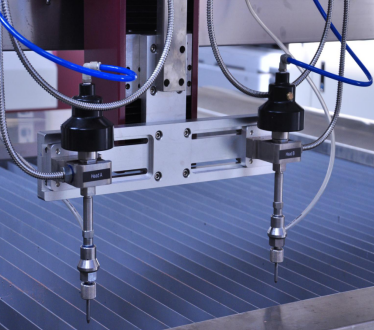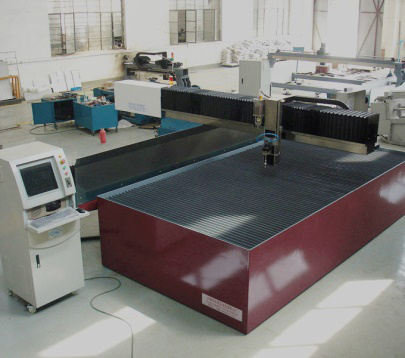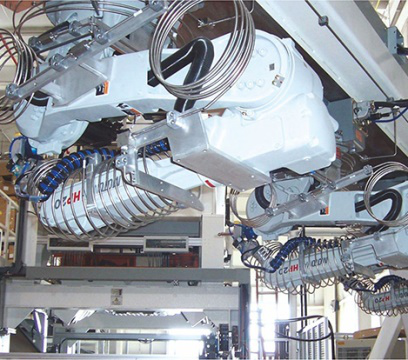 Multi- head Cantilever Type Robotic Waterjet

Cutting Samples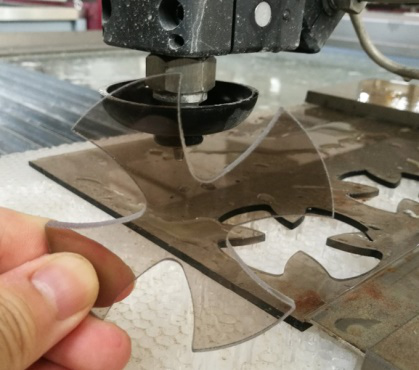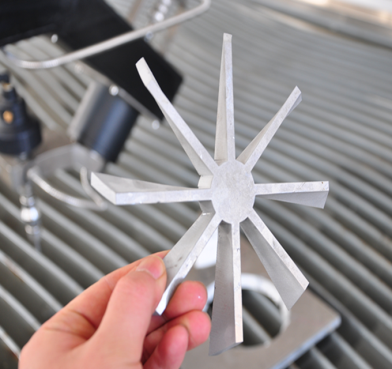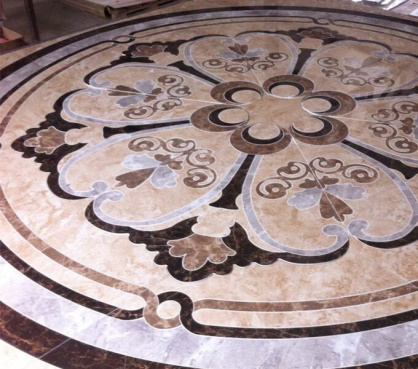 Glass Cutting Metal Cutting Stone Cutting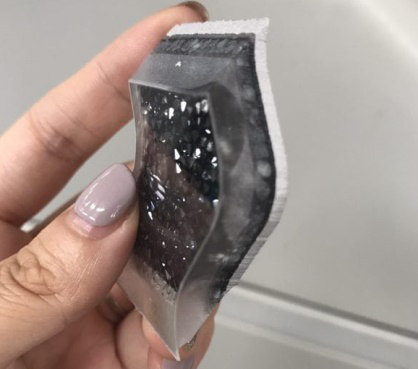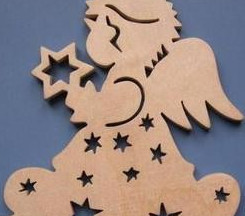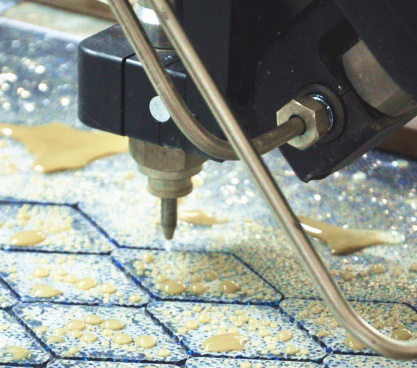 Composite material cutting Leather cutting Crystal Cutting
Sales Service
Installation& Debugging




1) Clients arrange technician getting training in our factory or we send technician to client's side until the operator masters the basic technique of using the machine.




2)The seller will provide technical guide online via e-mail, telephone, WeChat, WhatsApp or Teamview etc.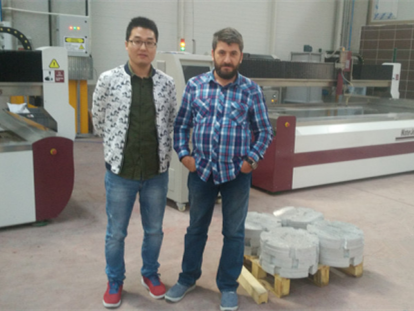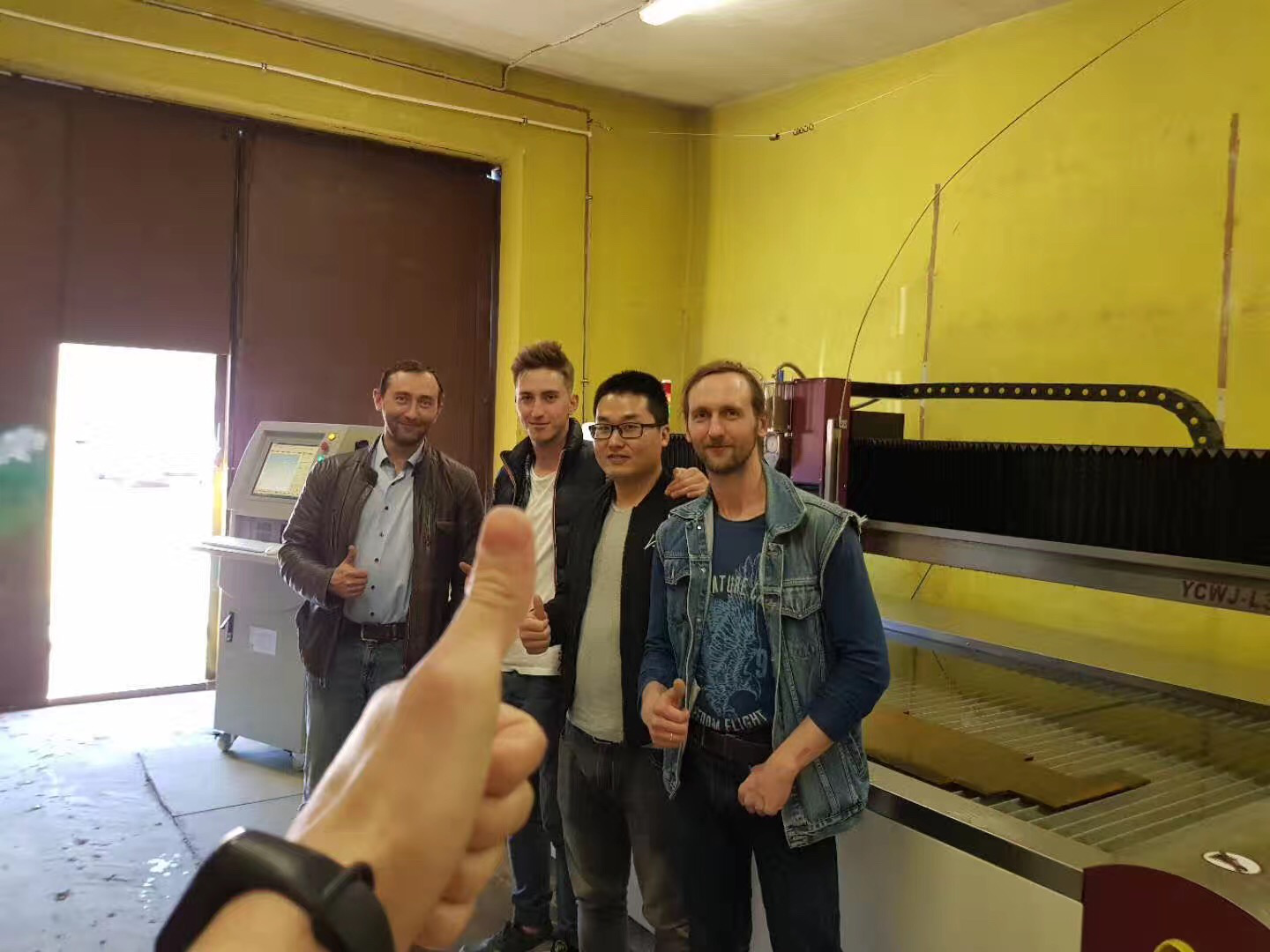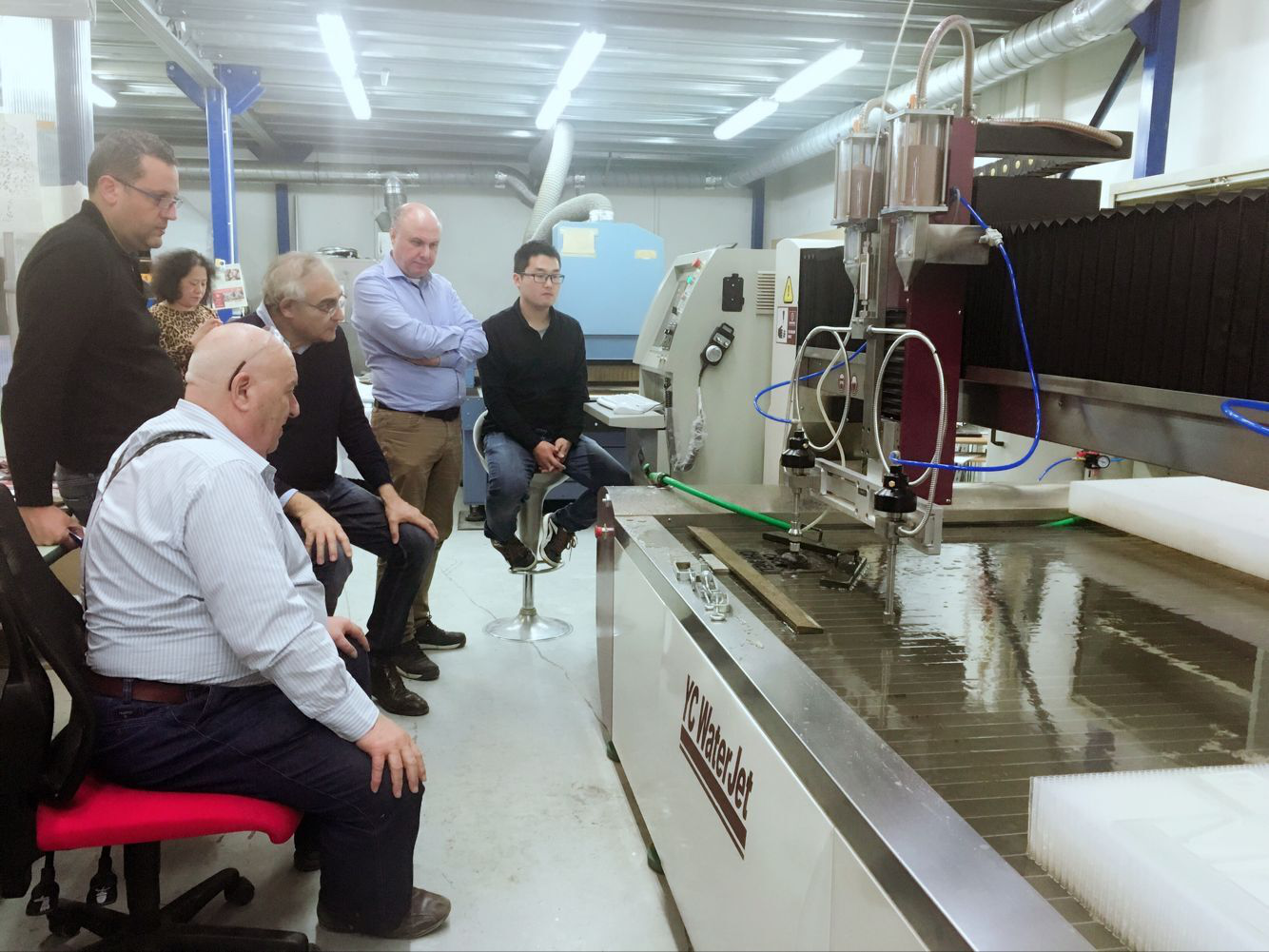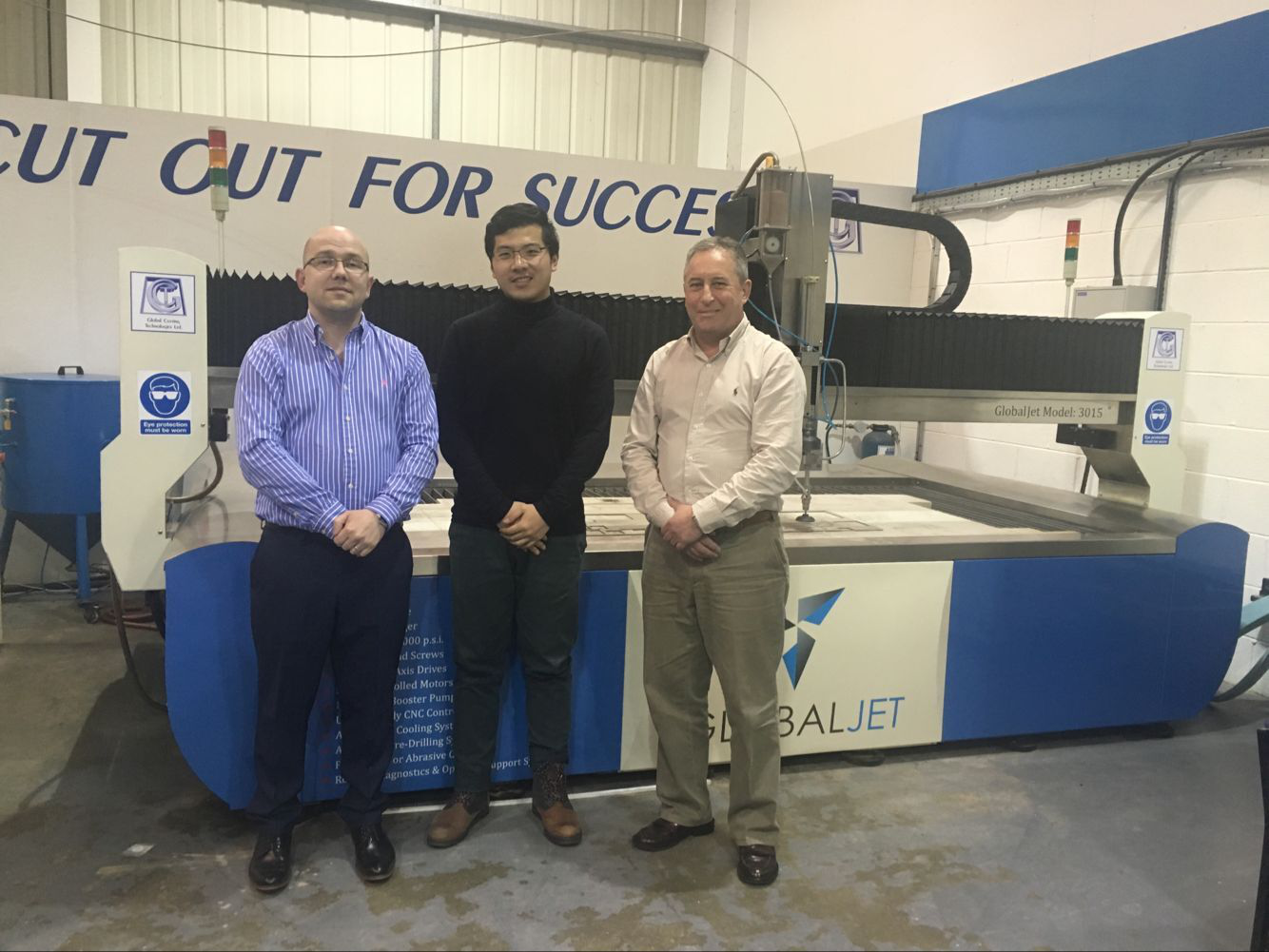 Certifications

YC PRECISION TECHNOLOGY & MACHINERY CO.,LTD
YC INDUSTRY se estableció en 1999, que se especializa en la fabricación de procesamiento de laminado de acero y máquinas de corte CNC. Desarrollar hasta el momento, contamos con 4 fábricas, y 2 de ellas son fabricantes de rieles guía para ascensores, las cuales cubrieron más de 46,000 metros cuadrados.
Con las líneas de producción automáticas de laminación y procesamiento, la capacidad de laminación es de 22000 a 30000 toneladas / mes, y la capacidad de procesamiento es de 8000 a 10000 toneladas / mes. Los rieles de guía para ascensores y los accesorios se han convertido en nuestro principal negocio.
Debido a la capacidad de producción suficiente, suministramos a muchas empresas de ascensores y comerciantes de guías de ascensores reconocidas en China, que gozan de una buena reputación tanto en el país como en el extranjero y mantienen una relación de cooperación a largo plazo.
Para ayudar a más proveedores extranjeros de ascensores e importadores de rieles guía de ascensores a reducir los costos de adquisición, ahora hemos creado nuestro propio departamento de comercio exterior.
Al principio, podemos darte un buen precio para ganar el mercado.
Nombre de empresa: YC PRECISION TECHNOLOGY & MACHINERY CO.,LTD
Representante: GAO JIN XIN
Producto / Servicio: Máquina de corte CNC , Equipo de soldadura automática , Rieles de guía y accesorios para ascensores , Máquina de corte por plasma CNC , Máquina de corte por chorro de agua CNC , Bomba de alta presión
Capital (Million US $): 10000000RMB
Año de fundación: 2017
Facturación Annual: US$10 Million - US$50 Million
Porcentaje de exportación: 61% - 70%
Volumen Total de Compras anual (Millones de dólares EE.UU.): US$50 Million - US$100 Million
Número de Líneas de Producción: 10
Número de empleados para investigación y desarrollo: 5 -10 People
Número de empleados para control de calidad: 11 -20 People
Servicio del OEM proporcionado: yes
Tamaño de la fábrica (metros cuadrados): 1,000-3,000 square meters
Ubicación de la fábrica: 江苏省宜兴市官林镇
Persona de Contacto: Ms. Sherry
Número de Teléfono: 86-0510-83950882